Ever After Welcomes You With Open Paws
Quality Australian Multi-generational Labradoodles
Meet Princess Milada, AKA Mila, the beginning of our mission to provide the best of this wonderful breed. Evaluated by Pat Hastings of Dogfolk, Mila was rated top breeding quality for temperament and structure. After the perfect prince is found, Mila will have her first litter ready for evaluation and purchase the beginning of 2020. Reserve your pup now!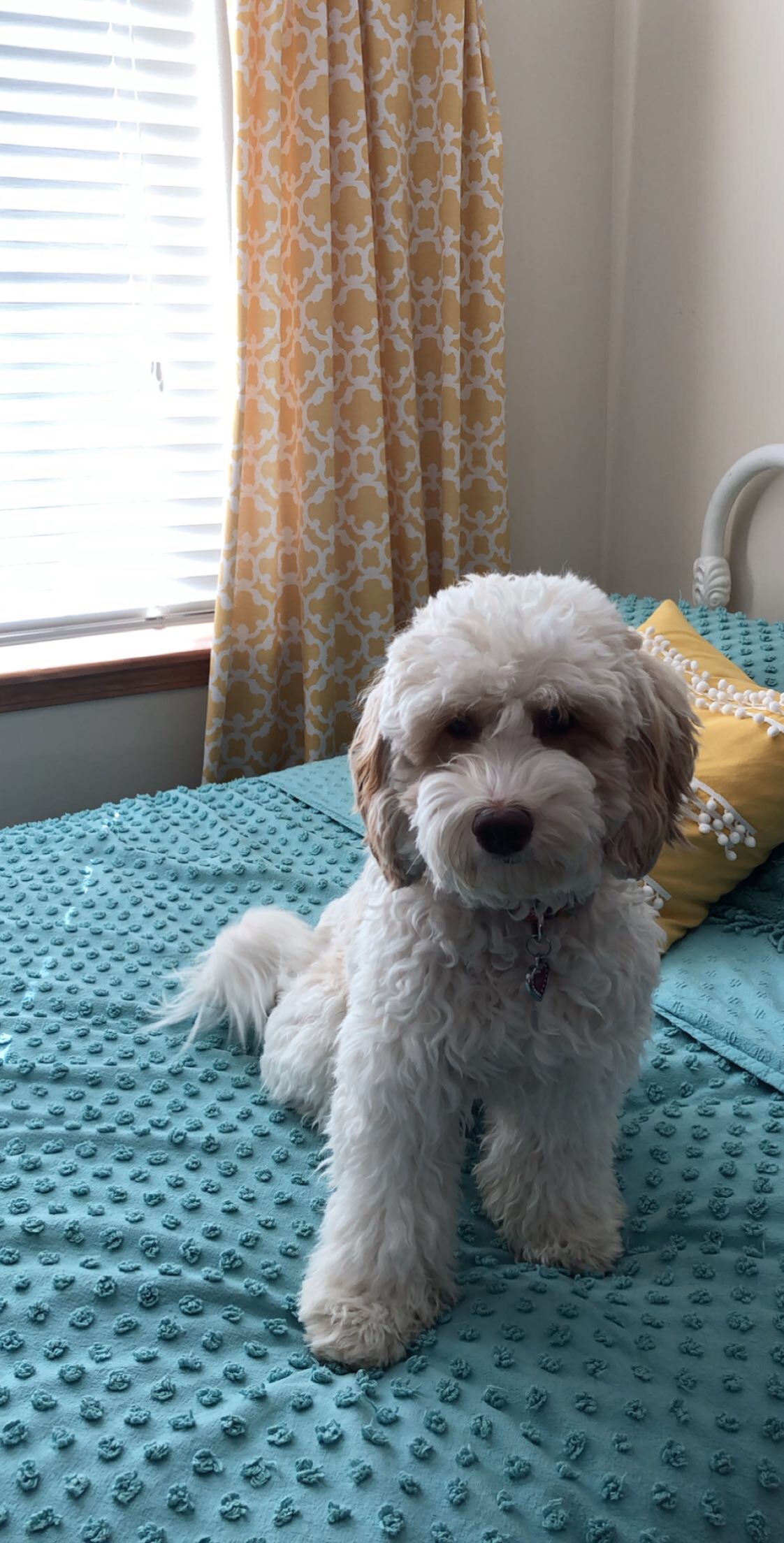 Our Story
passion for dogs
Presently 15, 13, and 13 years of age, our three family rescue dogs (pictured with Mila below) made us one of the most sought-after pet sitters around. We had an evident love for dogs. When our names were passed along to help a local breeder, we fell in love with what felt like the perfect dog for anyone, the Australian Labradoodle. Encompassing so many wonderful adjectives, this silly, light-hearted, energetic, loving, intelligent, allergy-friendly, loyal, therapy-tempered family dog was irresistible. The process of learning how to mate only top quality partners, whelp healthy litters, care for nursing mothers and newborn pups, and then pass along the healthiest crate-trained puppies to happy families, became intoxicating for our family. We had to be a part of such a fulfilling experience. Thus, after many months of observation, apprenticeship, and studying, Ever After Multi-Generational Australian Labradoodles was created. For the best experiences in life, our carefully selected breeder dogs are raised in homes not kennels. Now we have the thrilling task of finding "happily ever after" for all of our new pups and their families.
What makes us unique?
We feel confident as trustworthy breeders; but with the help of dog expert, Pat Hastings from Dogfolk, nothing can match the 60 years of experience she brings in regard to quality breeding. Pat and her husband bred 28 different dog breeds across all groups. She's known for being a pro-handler, an AKC judge, a world-renowned speaker and author, as well as a private consultant in evaluation of 100's of litters each year for temperament and structure. Hiring her help, we are taking the extra steps needed to choose top quality breeder dogs for our program using the standards set in place by the Australian Labradoodle Association of America (ALAA). No dog is perfect; but it is our mission to strive for the healthiest of pets (emotionally and physically) to place in loving homes; while continuing to properly nurture the development of this awesome breed.